HSA-868TFF TFF Antenna
868MHz Antenna, SMA male, angled, 2dBi, 50W, 50Ω, lenght 109mm
Deferred Payments. Buy now, pay in 30 days, if you don't return it. More information
Buy now, pay later - 4 steps
When choosing a payment method, select PayPo
PayPo will pay your bill in the store.
On the PayPo website, verify your information and enter your social security number.
After receiving your purchase, you decide what suits you and what doesn't. You can return part or all of your order - then the amount payable to PayPo will also be reduced.
Within 30 days of purchase, you pay PayPo for your purchases at no additional cost. If you wish, you spread your payment over installments.
Easy return of products within

14

days from the date of purchase without giving reasons
This product is not available in a stationary store
TFF type antenna - thanks to the possibility of adjusting the tilt angle, it allows for easy installation in devices with difficult access to the connector.
HSA-868TFF is characterized by low loss and improved coverage in technologies using the popular 868MHz band.
Applications: IoT, access points, ISM-868 transmitter/receiver.
The high-quality tapping SMA connector ensures perfect electrical contact.
The adjustable angle of inclination facilitates installation and improves the reach and stability of the connection.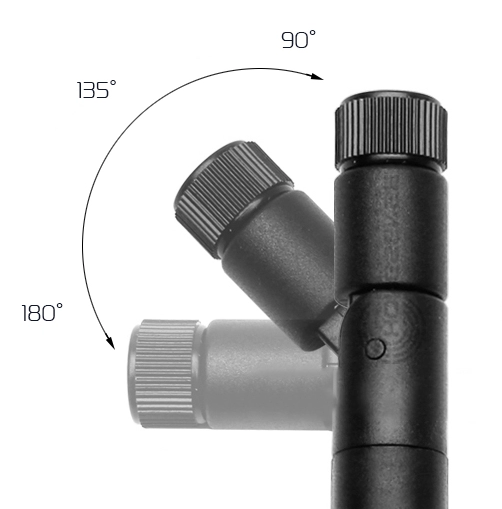 Corrosion protection of conductive materials.
SMA male - adjustable angle